Kicker:
Playing Football Safer By Playing Smarter
Head injuries in football, as in other contact and collision sports, cannot be completely eliminated, but there ARE steps that can be taken to minimize risk.
MomsTEAM's high school football concussion documentary, The Smartest Team,TM [1]  focuses on what I call The Six PillarsTM of concussion risk management, all of which, it should be emphasized, are backed by peer-reviewed evidence and/or the consensus of experts: ​
Pillar One: Comprehensive concussion education
When MomsTEAM, with the help of one of the country's pre-eminent concussion experts, Dr. Robert Cantu, launched its comprehensive concussion safety center in 2001 - becoming, in Dr. Cantu's words, the "pioneer" in youth sports concussion education - the subject was years away from gaining the attention of the national media.
Today, virtually every expert in the field puts concussion education at the top of the list of ways in which football - and all contact and collision sports - can be made safer.
A comprehensive concussion risk management program begins with education. All stakeholders in football - athletes, referees, administrators, parents, coaches, and health care providers - should be educated about:​
Parents and Players
​While every state in the country [13] now requires that parents and players receive some basic concussion safety information as a condition to participation, much more education than can fit on to an 8 1/2 by 11 sheet of paper is required.
Ideally, all parents and players should attend a comprehensive concussion safety meeting [14] before every football season, where they can be taught:

1. to recognize the signs and symptoms of concussion [15]: 
2. to watch for delayed symptoms. It is not uncommon for concussion symptoms or signs, including behavioral changes, and concentration and memory problems, to only appear hours or even days after a strong blow to the body or head during practice or game action. Delayed symptom onset is especially common among younger athletes; [1]
​
3. the need to regularly and close monitor athletes during the first 24-48 hours after diagnosed concussion for signs of deteriorating mental condition [16] suggesting a more serious brain injury which requires immediate hospitalization,
​
4. the benefits of  cognitive and physical rest [17] in the first few days after concussion, including staying home from school, and the importance of a gradual return to school (Pillar Four) and to sports (Pillar Five); and

5. the dangers of continuing to play with concussion symptoms and/or returning to play too soon, before a child or teen's still-developing brain has fully healed (Pillars Four and Five), including increased risk of potential adverse short- and long-term, and even catastrophic health consequences, ranging from:
(a) longer recovery time; to 

(b) persistent symptoms which may linger for weeks or months (e.g, post-concussion syndrome [18]), to
(c) permanent cognitive difficulties (problems with memory and concentration), and emotional problems (e.g. depression [19]); to
(d) devastating degenerative neurological disease, such as chronic traumatic encephalopathy [20].

The precise effects of mild traumatic brain injury such as resulting from concussion and repetitive sub-concussive hits [21], and the degree they increase the risk of long-term health problems is unknown and will vary tremendously among student-athletes;and
6. the need for parents, coaches, and teammates to create a safe reporting environment [22] which encourages honest reporting [23] by athletes of concussion symptoms (not only theirs, but their teammates).[12-15]
If a pre-season concussion safety meeting is not held (and even if one is), parents should be strongly encouraged to take the CDC's Heads Up online training course [24]. 
Coaches
The key person in the concussion risk management program outlined in The Smartest Team is the certified athletic trainer (AT) [25], but coaches play an important role as well, especially in the high school or youth football programs without access to an AT:

1. Coaches should be trained to teach players heads up tackling and blocking (Pillar Two)

2. Coaches should be trained to watch for and recognize the signs of concussion [15].​

3. When an athletic trainer, team doctor or other medical professional with concussion education and training is not present on the sideline - which is strongly recommended - a coach should know to immediately remove a player from practice or play and arrange for an immediate evaluation by medical professional, and not allow the athlete to return to play that day, if he or she observes any of the following signs observed after a direct or indirect blow to an athlete's head:
(a) loss of consciousness [26] (however brief);
(b) balance or coordination problems [27] (unsteady gait, athlete stumbles, walks sideways or is labored in their movements);
(c) disorientation or confusion (inability to respond appropriately to so-called "Maddocks" questions);
(d) blank or vacant look;
(e) visible facial injury in combination with any of the above.

4. Coaches should actively, consistently, and repeatedly encourage honest self-reporting of concussion symptoms [23] by athletes and use of a "buddy system" in which athletes are assigned to watch for signs or symptoms of concussion in designated teammates.  Recent studies have shown that coaches' negative attitude about concussion reporting is the biggest barrie [28]r to such honest reporting,[12-15]
5. Coaches should always put athlete safety first, above winning. In other words, coaches need to be part of the concussion solution, not part of the concussion problem.

Health care professionals
Primary care physicians (PCPs),  along with certified athletic trainers, treat the vast majority of concussions [29] which do not require specialized care. Many admit to being unaware of current concussion management guidelines [30] (Pillars Three and​ Four), or find the guidelines too confusing or cumbersome to put into practice.
Increased concussion education of PCPs is needed, especially now that all 50 states [13] require that high school athletes suspected of having a concussion receive written approval from a clinician before returning to play (Pillar Five). One of the principal purposes of such laws - not to return athletes to play prematurely before their brains have healed - will be thwarted if clinicians do not know how to diagnose and manage concussion or are unaware of RTP guidelines and allow athletes to return to play sooner than recommended.

Mobile applications
One way for athletes, coaches, parents, officials, support staff and medical personnel to become educated about concussions is by downloading concussion "apps" on their mobile devices. Because of their widespread use, portability and wireless connectivity, mobile phones can serve a unique and valuable function in bridging the significant gap in concussion education.
​
The key advantages of a mobile phone app as an educational tool are twofold: not only do they give the user the opportunity to download educational materials quickly, but they possess operating systems that support engaging and interactive solutions to learning (2). For an article reviewing the six applications geared for parents and athletes, one of which was created specifically for educating children, click here [31].

While there is also a need for smartphone apps to organize information on injury demographics, symptom timing, recovery milestones, and medical appointments, and to provide licensed health care professionals diagnostic screening tools, such as the Standard Assessment of Concussion (SAC) [32], [3] Sports Concussion Assessment Tool (SCAT3 [33] [4] and Child-SCAT3 [34] [5]), easily accessible across computing platforms, only four of the eleven applications identified in a 2013 study [2] as being assessment tools state that they are for use by health care professionals. Because use by parents and other non-medical personnel might carry significant legal liability, such applications should only be used as diagnostic screening tools by licensed health care professionals.
​Pillar Two: Protection (Minimizing Risk)
While the risk of concussion and brain trauma from the cumulative effects of low-grade (e.g. sub-concussive) hits [35] in football cannot be completely eliminated, there are at least seven steps that can be taken to minimize the risk of brain injury from playing contact and collision sports:
1. Requiring comprehensive sports physicals: All athletes should undergo a pre-participation physical evaluation (PPE) [36] before every season to identify those who, because of a history of concussions [37] (all brain injuries, not just those sustained during sports) or other pre-existing medical conditions - such as chronic migraines [38], ADHD [39], learning disabilities, or sleep disorders - should be advised against playing contact or collision sports or to consider retirement ​from such sports (Pillar Six);

2. Ensuring that players wear properly fitted helmets: Football helmets need to fit properly [40] before the season[24], and proper fit ​must be maintained over the course of the season (especially important for newer helmets with air-bladder systems, because helmet fit may be compromised, either because air leaks from the bladder or because players intentionally let the air out for comfort). After the season, helmets must be properly reconditioned, or replaced if they have reached the end of their useful life. 
​Three important caveats about protective equipment:
Although biomechanical studies have shown that helmets, and other protective equipment, may reduce impact forces to the brain, there is no evidence that such equipment reduces, much less prevents concussion, nor is there data to say one type of helmet is superior to another kind of helmet in preventing concussions (indeed, several studies and a recent research paper   suggest that older helmets, as long as they have been properly reconditioned, do just as good a job of protecting against concussion as new helmets); [1,10, 16]

While there is thus no evidence that a properly fitted helmet reduces concussion risk, evidence suggests that an improperly fitted helmet can increase risk of concussion, especially if the helmet comes off during play (one of the two concussions suffered by Newcastle players during the 2012 season during the filming of The Smartest Team occurred after an opposing player intentionally shoved his helmet off)
There continues to be no compelling evidence that mouth guards protect athletes from concussion, [1,10] but they nevertheless an important piece of safety equipment because of their role in preventing dental and orofacial injuries.
3.
Teaching players proper tackling and blocking technique, and keep their head up to brace for contact.
All football players, regardless of position, need to learn how to tackle properly (e.g. in a way that minimizes helmet-to-helmet contact):

P​layers on the offensive and defensive line should learn how to avoid using their helmets as the initial point of contact with opponents on the line of scrimmage. Despite being technically illegal since 1976 and a point of emphasis in recent years in rules enforcement at the high school level, such helmet-to-helmet contact continues to be a widespread practice during line play, with players being rarely penalized; and

Players should keep their heads up, aware of their surroundings so that, when they see a hit coming, they can brace for the blow. A study of hockey players [17] shows that bracing for a body blow reduces of the risk of concussion. 
How important is it that players learn and employ proper technique in block and tackling? Very.  And it isn't just to reduce the number of concussions, but also because it can reduce both the number of subconcussive hits [21], particularly to the top front of the head.
In a groundbreaking 2010 study [35] [20]  researchers at Purdue found short-term neurocognitive effects among high school football players who sustained a high number of subconcussive hits during the course of a season. In an April 2011 interview [42] with PBS's Frontline, Tom Talavage, Ph.D., an associate professor of electrical and computer engineering at Purdue, co-director of the Purdue MRI facility, and the lead author of the study, observed that at least 50 percent of the subconcussive blows were the function of poor technique.
"Some of the players ... [didn't] have very good technique, to be quite honest.  What we found was they will launch into a play and they will lead with their helmet. Other players will more correctly keep their head up, try to get their arms up as a blocking technique, or when they're rushing, they will try to get their arms up as a means to push the offensive lineman out of the way. Those technique differences lead to a very large difference in the total number of blows experienced and where those blows are experienced on the head."
Talavage told Frontline that one of the players involved in the study, an offensive lineman who was among a group the researchers found after one season to have suffered a short-term functional impairment from repeated subconcussive blows to the top front of the head (the area of the brain responsible for visual memory) changed his technique so much that he not only drastically reduced the number of blows he experienced to the top front of his head and had a moderate reduction in the total number of hits he experienced, but "his neurocognitive testing never detected any deficits."
Moreover, Talavage said, when the researchers had a chance to monitor a second local football team, they observed a "dramatic difference" in technique.  Whereas the team they had principally studying (the one with the players who were functionally impaired as a result of sustaining a high number of subconcussive blows), had a "large number of players who lead with their helmet and experienced a large number of blows with their helmet, the second team had a much greater tendency to get arms up for blocking, and tended to, at least from observation, to take many fewer blows to the head. And we think that has a potential effect on their neurological health." 
"We need to really get back to emphasizing proper tackling technique," said Talavage. 
While the research is limited, one recent study does show that teaching heads up tackling reduces the concussion rate at the youth level.
4. Encouraging players to strengthen their neck muscles. Emerging evidence [43] [18,22] suggests that ​stronger neck muscles may help players better withstand the linear and rotational forces that cause concussion.[24]  Players should also maintain peak overall physical condition all year round, which reduces the overall risk of injury, not just of concussion.(see video below)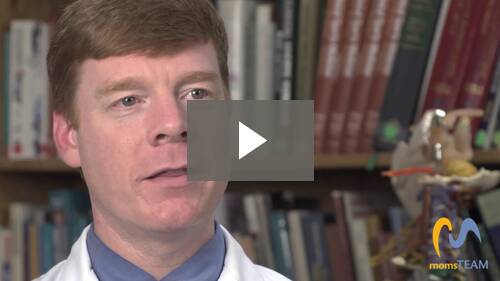 [44]
5. Strictly enforcing existing rules against helmet-to-helmet contact and against defenseless players. Rules designed to protect players against contact that increases risk of concussion and serious, and potentially fatal, head/neck/spine injuries, must be more strictly enforced.[24]  But such rules are only as protective as the officials charged with enforcing them. While recent years have seen greater emphasis on efforts to penalize illegal hits at all levels of football, some suggest that, if an official is unsure whether an illegal hit has occurred, they should err on the side of caution by calling a penalty.  
We really need to "reinforce the spearing rules, particularly at the high school level, where spearing basically happens on every play, but the referees don't call it, because they don't want to call a penalty on every play.  We need to get them to do that," says Purdue's Talavage. 
If they did, predicts Dr. Frederick Mueller, former Director of the National Center for Catastrophic Sports Injury Research,[21]  the number of concussions and catastrophic injuries might be reduced because "Coaches would no longer teach improper techniques and players would no longer use their helmeted heads if they know a penalty will be called or if they were subject to a game disqualification." 
6. Adopting new rules where there is strong evidence that a particular aspect of play increases injury risk. One suggested rule, adopted by NFL owners in March 2013, penalizes with a 15-yard penalty a runner or a tackler who initiates forcible contact by delivering a blow with the top/crown of his helmet against an opponent in the open field (when both players clearly are outside the tackle box (an area extending from tackle to tackle and from three yards beyond the line of scrimmage to the offensive team's end line). The rule warrants adoption by the National Federation of High School Associations (NFHS) and its member high school athletic associations as soon as possible. The Smartest Team includes an interview with a Newcastle player who suffered multiple concussions as a result of what he admits was a "bad habit" as running back of lowering his head and exposing the crown of his helmet.
7. Working to reduce total brain trauma: While medical science works to find the thus far elusive threshold beyond which repetitive brain trauma significantly increases risk of concussion and permanent brain damage,  modest steps to reduce and/or limit the number of impacts players sustain over the course of a season or career, such as by reducing off-season practices at the high school level, by reducing the number of full-contact practices during the season - as has been done in the National Football League, many youth football programs, the Ivy League and Pac-12, as recommended by the NCAA, and mandated by law or state high school athletic associations in a growing number of states [45] - should be taken now [46]. The long term goal should be to find such thresholds, at which point "hit counts," similar to pitch limits instituted in youth baseball, might be considered.
While the research is limited, at least one recent study reported that comprehensive coach education in teaching "heads up" tackling and practice contact restrictions, such as implemented by Pop Warner, can be effective in reducing the rate of concussions in youth football.
A research paper presented at the 2015 American Academy of Pediatrics National Conference and Exhibition[25] found a significant reduction in concussion risk after rules limiting the number and duration of full-contact practices were put into place for high school football in Wisconsin., 
All seven present challenges, suggesting that adopting an "all-of-the-above" approach is likely the best way to reduce the risk to youth and high school athletes from brain injury, both in the short- and long-term.As a collision sport, football involves inherent risk of brain injury.
Pillar Three: Early Identification
To minimize the risk of delayed recovery and long-term injury (or, in rare instances, catastrophic injury or death), it is critical that football players suspected of having sustained a concussion be removed from play as soon as possible, a step now required by law, at least at the high school level, in almost all states.
Because of an athlete's tendency to under-report or failure to recognize concussion symptoms, because the vast majority of sport-related concussions occur without loss of consciousness [26] or other obvious neurological signs, and/or may not be the result of a specific concussive blow, identifying a concussion as early as possible requires a multi-pronged approach which utilizes every tool in the concussion toolbox.
That means using the Five "E's":
1. Employing a certified athletic trainer [47] with specialized expertise in the identification of concussion on the sideline at every game and practice (a practice recently endorsed by the American Academy of Pediatrics in its 2015 Policy Statement on Tackling in Youth Football [48])[24] ; and long advocated [49] by MomsTEAM. 
2. Encouraging honest self-reporting by athletes of concussion symptoms [23], not just during game or practice action but in the hours and days after play (delayed onset of concussion symptoms is common, particularly among younger athletes), and using a "buddy system" in which players look for - and report - signs of concussion in designated teammates.  Research has consistently shown [12-15, 26] that the biggest barrier to honest reporting by athletes of concussion symptoms is not, contrary to conventional wisdom, a lack of concussion knowledge, but the negative of attitude of coaches towards reporting [28] and the belief by athletes that they will be punished by the coach if they report concussion symptoms, or will be viewed by the coach, teammates and/or parents as "weak."   It is important to remember that, despite concerns about chronic under-reporting [50] of concussion or the resulting symptoms by athletes, symptom assessment remains a critical component of concussion evaluation. [6]  
3. Equipping players with impact sensors [51] (eg. accelerometers) - whether in their helmets, mouth guards, 
chin straps, or head bands or behind their ear - to alert coaches, athletic trainers, team doctors, other sideline personnel and/or parents to impacts of sufficient force to possibly cause concussion, thus triggering either closer observation of the athlete to look for signs of concussion [15] or a quick concussion sideline assessment.
While there are currently no published studies to support the use of impact sensor systems in this manner, and a precise "concussion threshold" is unknown, a 2013 study states that the "potential clinical utility" of impact sensors "should be carefully considered." [5]
A subsequent study by researchers at the University of Michigan[19] notes that, while sensors may currently be beyond the reach of most football programs, a "number of companies are developing innovative, low-cost technologies that will make instrumentation both practical and feasible" in the future.  
Note: Based on MomsTEAM's extensive experience working with sensor companies and high school football programs (2012 and 2013), and youth football programs (2014 and 2015 season), however, it appears that the day when affordable and reliable impact sensors become available for widespread use in contact and collision sports is further off than we, and other concussion experts and observers, first believed.  
4. Evaluating players on the sideline (or in the locker room) utilizing scientifically-validated and reliable sideline assessment tools capable of detecting and quantifying the acute phase of concussion, including the:
Three notes of caution, however, about sideline assessments: 
a.  A 2013 analysis of the peer-reviewed literature on date of injury assessments [6] found the SAC [32] reliable in detecting and quantifying acute cognitive impairment, and the BESS [27] to be an "important component" of the sideline assessment. but said further research was required to establish the reliability, sensitivity, and clinical utility of the SCAT2/3, and that it was too early to draw any conclusion regarding the eventual usefulness of the K-D Test or others yet in the development pipeline.  
The American Academy of Neurologists' updated concussion evaluation and management guidelines [10] likewise states the SAC is "likely" to identify the presence of concussion in the early stages post-injury with a high degree of sensitivity  (the ability of the test to correctly identify those having concussions, also called the "true positive rate") and specificity (the ability of the test to correctly identify those who do not have concussions, also called the "true negative rate"), and that the BESS was "likely to identify concussions with low to medium diagnostic accuracy);
b.  The full SCAT3 and Child-SCAT3 sideline assessment "remove from play" screening tools are designed for use on the sports sideline only by trained health care professionals (not necessarily a doctor). The SAC can be used by non-physicians. Thus, a coach/parent/volunteer should immediately remove a player from practice or play, arrange for an immediate evaluation by medical professional, and not allow the athlete to return to play that day, if he or she observes any of the following signs observed after a direct or indirect blow to an athlete's head: (a) loss of consciousness (however brief); (b) balance or coordination problems (unsteady gait, athlete stumbles, walks sideways, is labored in their movements); (c) disorientation or confusion (inability to respond appropriately to questions); (d) blank or vacant look; (e) visible facial injury in combination with any of the above. [3,4] 
c.  All four are quick screening tools; none are meant to diagnose ​concussion, which should be left to a qualified health care professional based on a formal symptom assessment and standardized testing of cognitive ability and balance and consideration of all clinical factors. Rather, they are intended for use to guide an initial "remove from play" decision.
5. Ensuring
​
that no player is allowed to return to game or practice play if there is even a slight suspicion, based on the sideline evaluation, 
self-reported symptoms, or observable signs
, to suggest that the athlete may have suffered a concussion
(the standard under the law in all states ), but is referred for a more formal evaluation by a health care professional with appropriate training and expertise in the diagnosis and management of concussion. 
If there is any question about whether a player has suffered a concussion, follow the mantra, "When in doubt, sit them out."
Pillar​​ Four: ​ Conservative Treatment (Physical/Cognitive Rest)
Along with teachers, coaches, school nurses and administrators, parents play a crucial role in a child's treatment and recovery from a suspected concussion [54].
Parents and athletes should remember that a concussion, no matter how 'mild' it may seem, is a traumatic brain injury [55]. Immediately after a concussion, even the most basic physical or mental tasks can make symptoms worse.
In the first few days after concussion parents therefore need to make sure their child get lots of rest and limits physical exertion and activities of daily living, including attendance at school (as recommended by the Child-SCAT3 [34])
Because a concussion impacts the brain's cognitive functions (e.g. those that involve thinking, concentrating, learning, memory, and reasoning), limiting an athlete's scholastic and other cognitive activities, at least initially, gives the brain time to heal and speeds recovery.
Experts recommend taking a common sense approach involving a few days off from school, followed by a gradual return to a full school day ("return to learn") and social activities, which is symptom-limited (e.g. done in a way that does not make symptoms worse, and discontinuing an activity if symptoms get worse or reappear). [1,4]
Physical rest​
While strict bed rest is not necessary, most experts recommend broad restrictions on physical activity in the first few days after a concussion.
Physical rest means:
 

no sports;

no weight training;

no cardiovascular training;

no PE classes;

no chores that result in perspiration/exertion;

no sexual activity; and

no leisure activities such as bike riding, street hockey, and skateboarding that risk additional head injury or make symptoms worse.
Cognitive rest means:

Time off from school or work;

No homework;

No reading;

No visually stimulating activities, such as computers, video games, texting or use of cell phones,

Limited or no television;

No trips, social visits in or out of the home;

No driving; and

Increased rest and sleep.
Return to Learn 
While an athlete must be 100% symptom-free before a return to sports (Pillar Five) , he or she does not need to be 100% symptom-free to return to school. (In fact, a growing number of concussion experts are now recommending an early return to school to avoid the social isolation and other problems that can result from an extended school absence)
Because concussion may still be affecting their thinking, ability to remember (especially new information), and organization, however, parents and school personnel (e.g. school nurse, school psychologist or a neuropsychologist, and teachers) should work together to help student-athletes to "return to learn" by adjusting their academic workload (taking time off from school to going partial days), and making other appropriate academic accommodations), for student-athletes who are still exhibiting cognitive problems.
Persistent symptoms
In the 10-15% of cases in which concussion symptoms persist for 10 days or longer, management by a team of health care providers with experience in sports-related concussions is recommended; in those that fall outside the usual 1- to 3-week recovery window, academic accommodations will need to stay in place longer.
Pillar Five: Cautious Return To Play
Return to play (RTP) after a child or teen suffers a sport concussion is a six step, exercise-limited process [1] which should proceed slowly and err on the side of caution in order to allow the brain time to fully heal:
1. No activity (symptom-limited physical and cognitive rest)(Pillar Four). When a student-athlete is no longer reporting concussion symptoms or receiving academic accommodations, and performing at or near his pre-injury baseline on all post-concussion tests (e.g. neurocognitive, balance, vision ), he may proceed to Step 2.
2. Light aerobic exercise such as 5 to 10 minutes on an exercise bike, walking, swimming or light jogging, at 70% or less of maximum permitted heart rate, but no resistance training. Monitor for a return of any symptoms. If no symptoms recur, progress in 24 hours to Step 3. If symptoms recur, wait 24 hours, and, if symptoms clear, try again.
3. Sport-specific exercise. Continue with moderate jogging, brief running, moderate-intensity stationary biking. No head impact activities. If no symptoms recur, progress in 24 hours to Step 4. If symptoms recur, wait 24 hours, and, if symptoms clear, try again. ​​
4. Non-contact training drills: more complex training drills, e.g. passing drills, running plays without pads or contact. May start progressive resistance/weight training. If no symptoms recur, progress in 24 hours to Step 5. If symptoms recur, wait 24 hours, and, if symptoms clear, try again.
5. Full-contact practice: Following medical clearance (now required in most states), an athlete may participate in normal training activities. Such participation helps to restore the athlete's confidence (remember: psychological readiness for a return to play is just as important as physical readiness), and allows the coaching staff to assess the extent to which the athlete is ready for game action. Again, if symptoms recur, wait 24 hours, and, if symptoms clear, try again.
6. Return to play with medical authorization
Caution urged
Generally, each step takes at least 24 hours (concussion symptoms, of course, may take much longer in some cases to clear), so that an athlete whose symptoms clear within the first 24 hours after injury will take approximately 1 week to complete the full rehabilitation protocol once they are asymptomatic at rest and with exercise.
Experts nevertheless caution that, while an estimated 80 to 90% of concussions heal spontaneously in the first 7 to 10 days, a more conservative RTP approach is recommended for children and adolescents, as they may require a longer rest period and/or extended period of non-contact exercise than adults because their developing brains cause them to experience a different physiological response to concussion than adults and to take longer to recover. [1]
In the absence of daily testing by a health care professional with concussion expertise (certified athletic trainer, school/team physician) to clear a student-athlete to begin the graduated return-to-play protocol, a student-athlete should observe a 7 day rest/recovery period before even commencing the protocol. This means that, for such athletes, return to sports will take at least two weeks. Some leading concussion experts, including one, Dr. Rosemarie Scolaro Moser, featured in The Smartest Team, believe that three weeks off from sports is appropriate after concussion. [7]
Younger students (K-8), should observe the 7 day rest/recovery period after they are symptom-free at rest prior to initiating the graduated-return-to play protocol.
As young athletes tend to consider only a small subset of their potential symptoms when reporting their recovery or saying they are "back to normal" after concussion, caution is urged in considering athletes' self-reported symptoms [56] [8] in their return-to-play decisions, and the same caution is warranted in relying solely on neurocognitive test scores having returned to normal before the graduated exercise protocol is begun.
Indeed, a recent study [57] [9] of concussed student-athletes who reported no symptoms and had returned to baseline on computerized neurocognitive tests taken before beginning the graduated exercise protocol, found that more than a quarter exhibited declines in verbal and visual memory on the tests after moderate exercise, prompting a recommendation that student-athletes not be cleared for full contact activity until they are able to demonstrate stability, particularly in memory functioning, on neurocognitive concussion testing performed after the exercise protocol is begun. While this was just one study, additional post-exercise neurocognitive testing may eventually become an important part of the RTP protocol.
Pillar Six: Retirement​
It might seem strange to have retirement as the sixth and final pillar of the Six Pillars, but is included for a very important reason: when all else fails, when an athlete has suffered one or more concussions, and the risk of long-term injury simply becomes too high, the only step left to prevent further brain damage is to stop playing contact and collision sports (as one of the Newcastle High School players ends up doing).
Medicine has not yet figured out how many concussions is too many. The number that leads to permanent deficits in memory, concentration, and other cognitive processes, and/or that increases the risk of dementia and other problems later in life, is likely different for each athlete.
Factors
Several factors will likely influence a recommendation to an athlete to consider retiring from contact or collision sports, [1,10,11] including:
Number of concussions: Contrary to popular belief, there is no magic number of concussions that disqualifies an athlete from further participation in contact or collision sports. The number of concussions is a factor, but only one. [1,10,11]
Concussions occurring with less force. For some athletes, as the number of concussions rises, the force required to produce a concussion seems to decrease. When an athlete reports developing concussion symptoms after a seemingly minor blow to the head (such as an accidental blow to the head by the arm of an opponent or friend), such a sign is concerning, and will prompt a sports concussion specialist to discuss retirement with the athlete. [1]
Slower recovery. Most athletes recover from concussions quickly, in a matter of days to weeks. In high school-aged athletes, nearly 85 percent will be symptom-free within one week of their injury. For some athletes, however, the recovery time is much longer, lasting weeks to months. For others, they recover from their first few concussions quickly, but as they suffer more concussions, the recovery time increases, lasting weeks to months, or in some rare cases, longer than a year.
More pronounced cognitive losses. After a concussion, many athletes lose some cognitive function, e.g. their ability to think, remember, concentrate, and reason, which they regain as they recover, and which is a prerequisite to return to play (Pillar Five). For some athletes, the cognitive losses they experience at the time of injury increase with the number of concussions, with their memory, reaction time, and the speed with which they process information (all of which can be measured through pen-and-pencil or computerized neurocognitive testing), becomes much worse. [10,11]
Even without the presence of these concerning factors, there remains some risk, of course, from continued participation in contact or collision sports after concussion, with increased risk of a second concussion.
licated family decision​
For most athletes, retiring from contact or collision sports has a major impact on their lives. For elite high school and college athletes trying to make it to the pros, it means giving up their dream.
Even for athletes at the high school level and younger, much social activity, self-identity, and enjoyment comes from sports participation, which, studies show, have many benefits for both boys and girls. The importance of such participation is often underestimated by clinicians, parents, teachers and other adults.
Often, when an athlete stops playing contact and collision sports, they lose the friends they spend time with before practice, while dressing for sports, stretching, warming up, after practice, while changing and showering, and on the bus ride to games. Not being around during these times means they miss out on conversations, jokes, the latest gossip, and the discussions that make people friends. This can be quite devastating to the athlete.
The decision to retire should be made jointly, after long discussion between the athlete, the athlete's family, other people important to the athlete (e.g. coach) and the team involved in the athlete's care, including the physician, neuropsychologist, nurse practitioner, and other members of the care team, and takes place over a series of visits lasting weeks to months.
For those young athletes who do not seek to play professional sports, or who do not have a realistic chance of doing so, most will assume less risk, and will retire from high-risk sports after fewer concussions than prompt an athlete who earns their living by playing professional sports to retire.
Ultimately, athletes make the decisions themselves, and only in very rare cases will a doctor refuse to allow an athlete to return against his or her wishes, and, even then, they are encouraged to seek a second opinion. [11]
---
Brooke de Lench is Executive Director of MomsTEAM Youth Sports Safety Institute, Founder and Publisher of MomsTEAM.com, author of Home Team Advantage: The Critical Role of Mothers in Youth Sports (HarperCollins), and the Producer and Director of  The Smartest Team: Making High School Football Safer [1], [1] a PBS documentary about implementation of the Six Pillars concussion risk management program by the high school football program in Newcastle, Oklahoma.
Notes
1. McCrory P, et. al. Consensus Statement on Concussion in Sport: the 4th International Conference on Concussion in Sport held in Zurich, November 2012. Br J Sports Med 2013: 47:250-258.
2. McCrea M. Standardized mental status testing on the sideline after sport-related concussion. J Athl Train. 2001;36:274-279.
3. SCAT [33]3. Br J Sports Med 2013;47:259 (full pdf can be accessed without charge at http://bjsm.bmj.com/content/47/5/259.full.pdf )
4. Child-SCAT3 [34]. Br J Sports Med 2013;47:263 (full pdf can be accessed without charge at http://download.lww.com/wolterskluwer_vitalstream_com/PermaLink/JSM/A/JSM_23_2_2013_02_14_MCCRORYY_200872_SDC3.pdf)
5. Kutcher J, McCrory P, Davis G, et al. What evidence exists for new strategies or technologies in the diagnosis of sports concussion and assessment of recovery? Br J Sports Med 2013;47:299-303. (accessed March 21, 2013)
6. McCrea M, Iverson, Echemendia R, Makdissi M, Raftery M.  Day of injury assessment of sport-related concussion. Br J Sports Med 2013;47:272-284.
7. Moser R. Ahead of the Game: The Parents' Guide to Youth Sports Concussion (Dartmouth College Press 2012), p. 102.
8. Sandel N, Lovell M, Kegel N, Collins M, Kontos A. The Relationship Of Symptoms and Neurocognitive Performance to Perceived Recovery From Sports-Related Concussion Among Adolescent Athletes. Applied Neuropsychology: Child. 2012; DOI:10.1080/21622965.201 2.670680 (published online ahead of print 22 May 2012)(accessed June 5, 2012)
9. McGrath N, Dinn WM, Collins MW, Lovell MR, Elbin RJ, Kontos AP Post-exertion neurocognitive test failure among student-athletes following concussion. Brain Inj. 2013;27(1):103-113.
10. Giza C, Kutcher J, Ashwal S, et al. Summary of evidence-based guideline update: Evaluation and management of concussion in sports: Report of the Guideline Development Subcommittee of the American Academy of Neurology. Neurology 2013;DOI:10.1212/WNL.0b013e31828d57dd (published online before print March 18, 2013)
11. Meehan WP, Kids, Sports and Concussion (Praeger 2011). 
12. Chrisman SP, Quitiquit C, Rivara FP. Qualitative study of barriers to concussive symptom reporting in high school athletics. J Adolesc Health 2013;52:330-5 e3.
13. Register-Mihalik JK, Guskiewicz KM, Valovich McLeod TC, Linnan LA, Meuller FO, Marshall SW.  Knowledge, Attitude, and Concussion-Reporting Behaviors Among High School Athletes: A Preliminary Study.  J Ath Tr. 2013;48(3):000-000. DOI:10.4085/1062-6050-48.3.20 (published online ahead of print)
14. Kroshus E, Daneshvar DH, Baugh CM, Nowinski CJ, Cantu RC. NCAA concussion education in ice hockey: an ineffective mandate. Br J Sports Med. 2013;doi:10.1136/bjsports-2013-092498 (epub. August 16, 2013)
15. Register-Mihalik JK, Linnan LA, Marshall SW, Valovich McLeod TC, Mueller FO, Guskiewicz KM.  Using theory to understand high school aged athletes' intentions to report sport-related concussion: Implications for concussion education initiatives.  Brain Injury 2013;27(7-8):878-886.
16. McGuine T, Brooks A, Hetzel S, Rasmussen J, McCrea M. "The Association of the Type of Football Helmet and Mouth Guard With the Incidence of Sport-Related Concussion in High School Football Players." Presentation Paper AOSSM, July 13, 2013.
17.  Mihalik JP, Blackburn JT, Greenwald RM, Cantu RC, Marshall SW,Guskiewicz KM. Collision type and player anticipation affect head impact severity among youth ice hockey players. Pediatrics. 2010;125:1394-1401.
18. Gregory S. "Neck Strength Predicts Concussion Risk, Study Says" (http://keepingscore.blogs.time.com/2013/02/21/study-neck-strength-predic... [58])(accessed February 22, 2013), citing Comstock R.D. High School Sports-Related Injury: Recent Trends and Research Findings. Presented at the National Youth Sports Safety Summit, Washington, D.C., February 5, 2013.
19.  Broglio SP, Martini D, Kasper L, Eckner JT, Kutcher JS.  Estimation of Head Impact Exposure in High School Football: Implications for Regulating Contact Practices.  Am J Sports Med 2013;20(10). DOI:10.1177/036354651302458 (epub September 3, 2013).
20.  Talavage T, Nauman E, Breedlove E, et. al. Functionally-Detected Cognitive Impairment in High School Football Players Without Clinically-Diagnosed Concussion. J Neurotrauma. 2010; DOI: 10.1089/neu.2010.1512.
21. Mueller, F, Colgate B. Annual Survey of Football Injury Research 1931-2011, National Center for Catastrophic Sports Injury Research; February 2013. (accessed at http://www.unc.edu/depts/nccsi/2012FBInj.pdf [59]) 
22. Collins CL, Fletcher EN, Fields SK, Kluchurosky L, Rohrkemper MK, Comstock RD, Cantu RC. Neck Strength: A Protective Factor Reducing Risk for Concussion in High School Sports. J Primary Prevent. 2014; DOI:10.1007/s10935-014-03555-2 (published online ahead of print June 15, 2014)
23.  Kerr ZY, Yeargin S, McLeod TC, Nittoli VC, Mensch J, Dodge T, Hayden R, Dompier TP. Comprehensive Coach Education and Practice Contact Restriction Guidelines Result in Lower Injury Rates in Youth American Football. Orthopaedic J Sports Med. 2015;3(7). doi:10.1177/2325967115594578.
24.  Meehan WP, Landry GL. Council on Sports Medicine and Fitness Pediatrics. Tackling in Youth Football. Pediatrics 2015;136(5). doi: 10.1542/peds.2015-3282 (accessed at http://pediatrics.aappublications.org/content/early/2015/10/20/peds.2015... [60]
25.  Research paper, "Effect of New Rule Limiting Full Contact Practice on Incidence of Sport Related Concussion in High School Football Players."  McGuine TA, Hetzel S, Brooks MA. Presented at American Academy of Pediatrics National Conference and Exhibition. October 24-27, 2015, Washington, D.C.
26. Research Paper. "The Reporting of Concussions Among High School Football Players, an Updated Evaluation." Minor JL, MacDonald J, Meehan WP. Presented at American Academy of Pediatrics National Conference and Exhibition, Washington, D.C. October 24-27. (most recently accessed October 23, 2015 at https://aap.confex.com/aap/2015/webprogrampress/Paper32146.html)
Most recently revised November 7, 2015
Teaser image: